Made exactly As You Like It!
Just fill in blanks in famous quotes of the great poet and playwright with emoji: comedies and tragedies, histories and sonnets, Twelfth Night and King Lear, Hamlet and Midsummer Night's Dream, Taming of the Shrew and Henry IV, and many more.
A sequel to our literary game Emoji Poetry.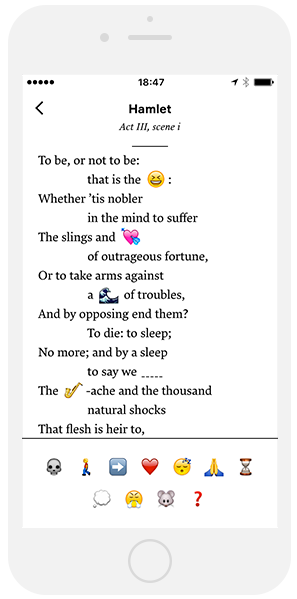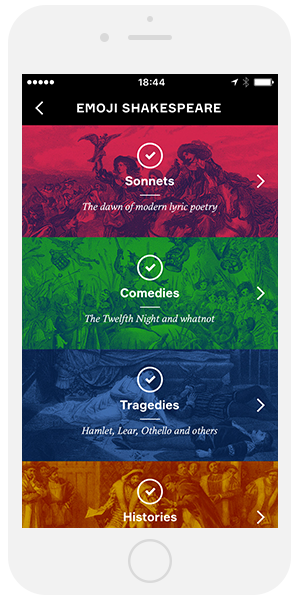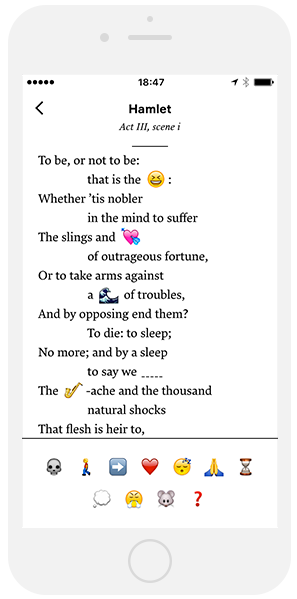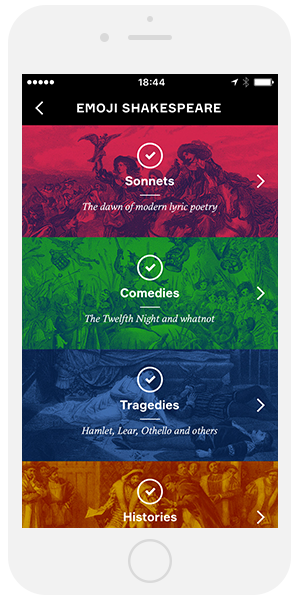 So what do I do?
Just drag the emoji into the empty
space in the poem.
A plague on both your !