What is Emoji Poetry?
Emoji Poetry is the best way to learn Shakespeare and Kipling, Keats and Yeats, Lord Byron and Lord Tennyson, Raleigh and Wordsworth, and many more. The app allows you to explore the masterpieces of world poetry with the help of cutting edge technology. The goal of the Emoji Poetry player is to fill blanks in poems. English, French, and Russian-language poetry is already available, Chinese and Japanese is on the way.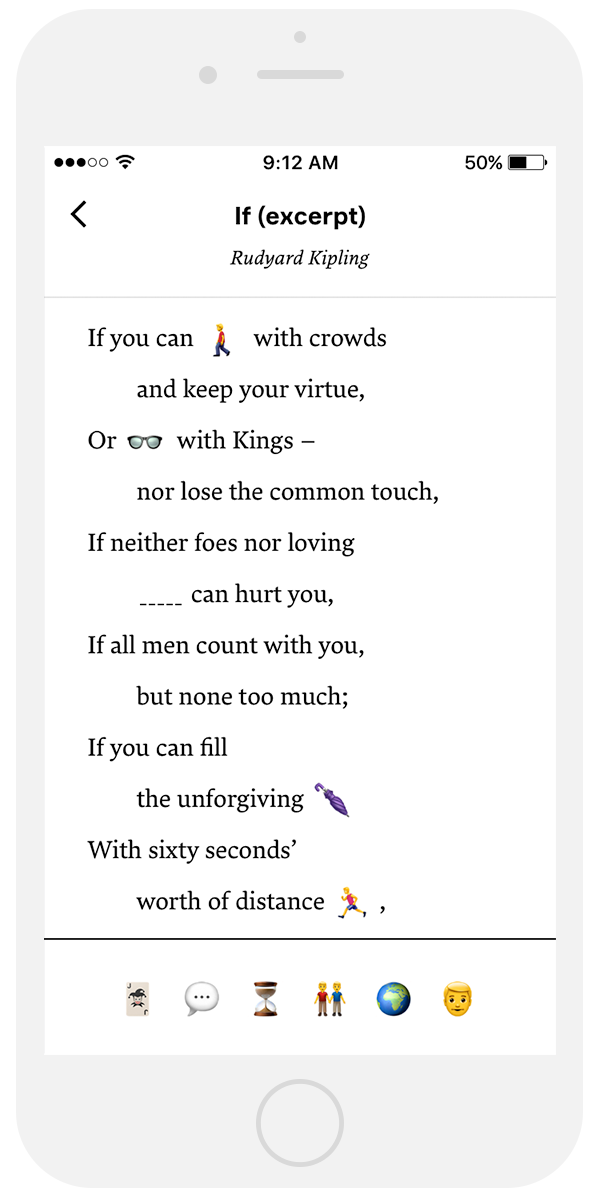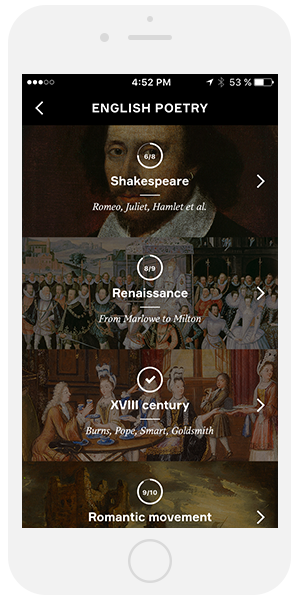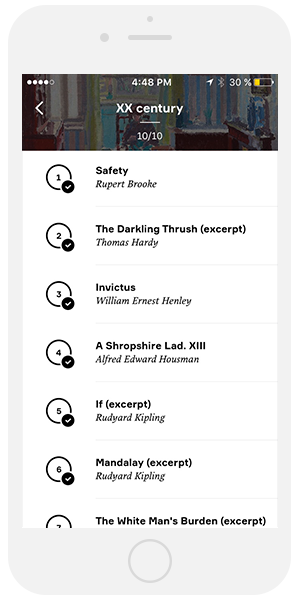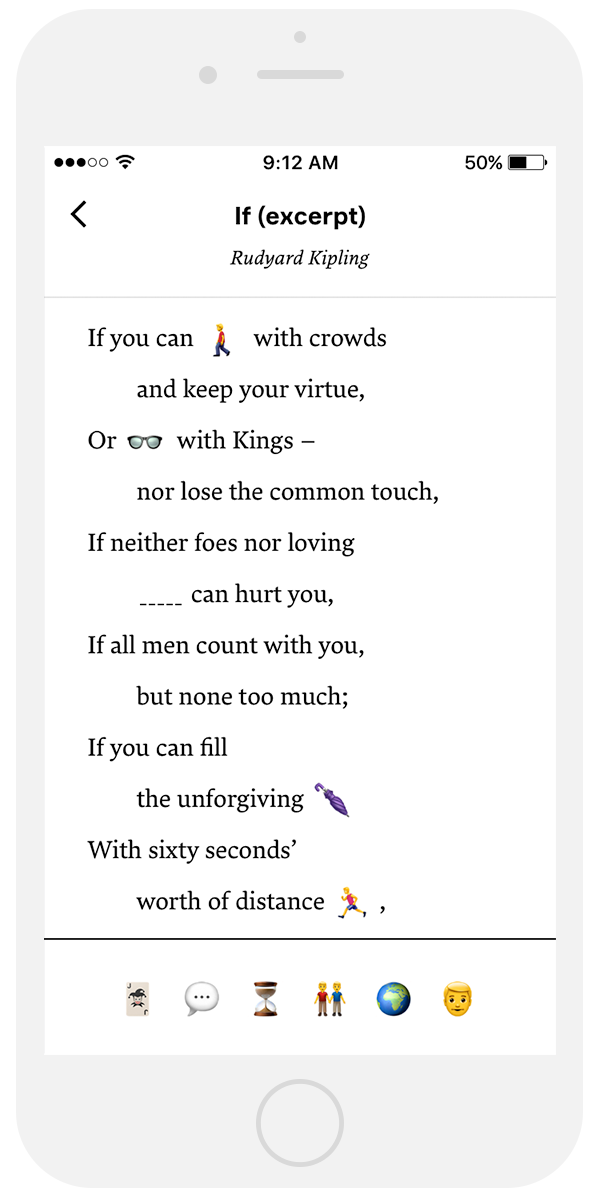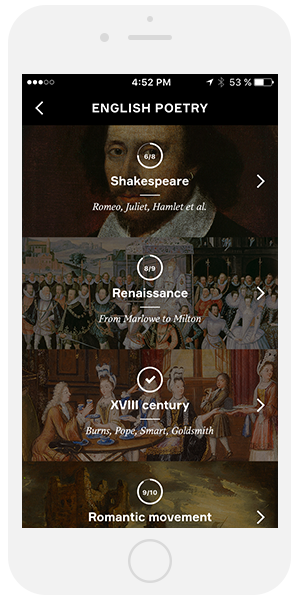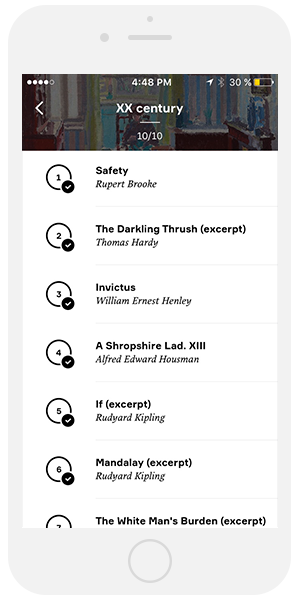 So what do I do?
Just drag the emoji into the empty
space in the poem.
Mary had a little